"They said it on my face, "Tumhare Jaise Bahut Si Aurate Aayi Aur Gayi! We don't trust and believe in women."
"Even women have turned to me and said, "Yeh passion koi cheez nahin hain. Dhanda nahin chalta hai toh bandh kar do!"
"Dark stories are like war stories."
"Most men who I have shared my story with have said they would have closed down."
There is something magnetic about women's stories; especially when a woman decides to tell her story with extreme honesty. Storytelling I believe involves a certain practice in the art of nakedness. For a storyteller to really connect with her audience one really has to lay bare her emotions and feelings, especially when it is a 'dark story'. Be brutal about one's weaknesses and feel the chill of vulnerability while telling the story. Somewhere, somehow I feel that women are far courageous when it comes to sharing their personal stories. In this case, here is a story of a remarkable woman, an entrepreneur and a gutsy mother who opened her heart, her emotions and thoughts with an absolute stranger by sharing some amazing stories!
Kalpana Rao is the Founder & CEO of Pari's Haute Couture & Pari's M2B a speciality Indian and maternity wear brand. As someone who I have only just recently connected with, I was amazed with Kalpana's willingness to share her story. We spent around 3 hours talking to each other over a muted Google Hangout call, talking and storytelling over a telephone because the network was poor. We kept the Hangout window open because we wanted to see each other. As one who told the story, and the other who heard it over.
I call Kalpana Rao the Unbreakable Woman…read her story to know more.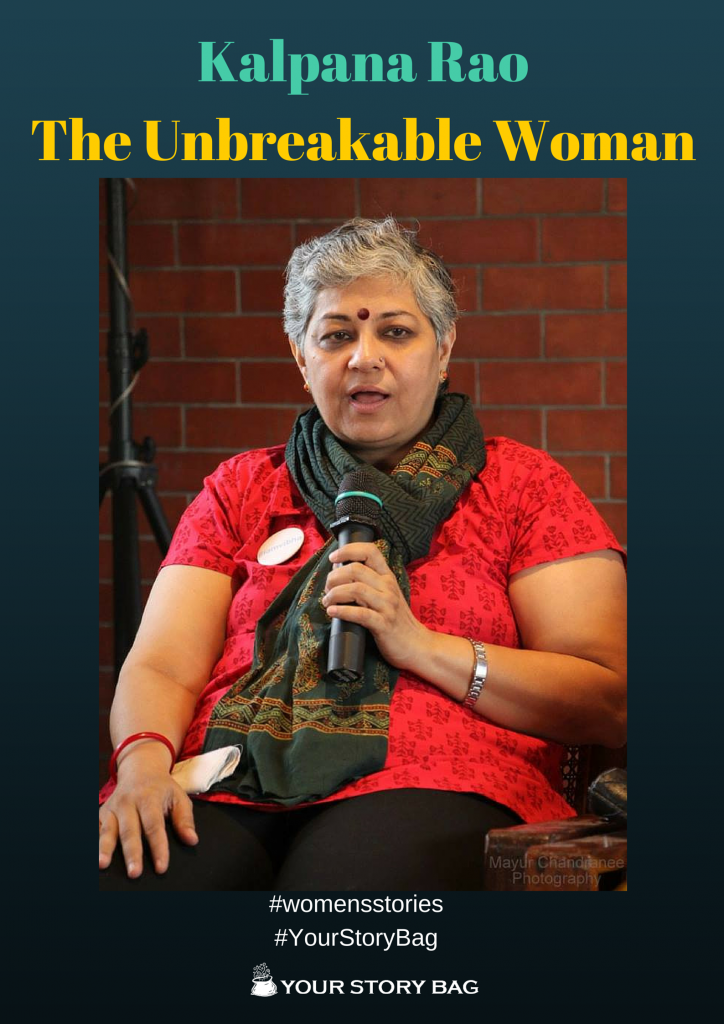 Read More