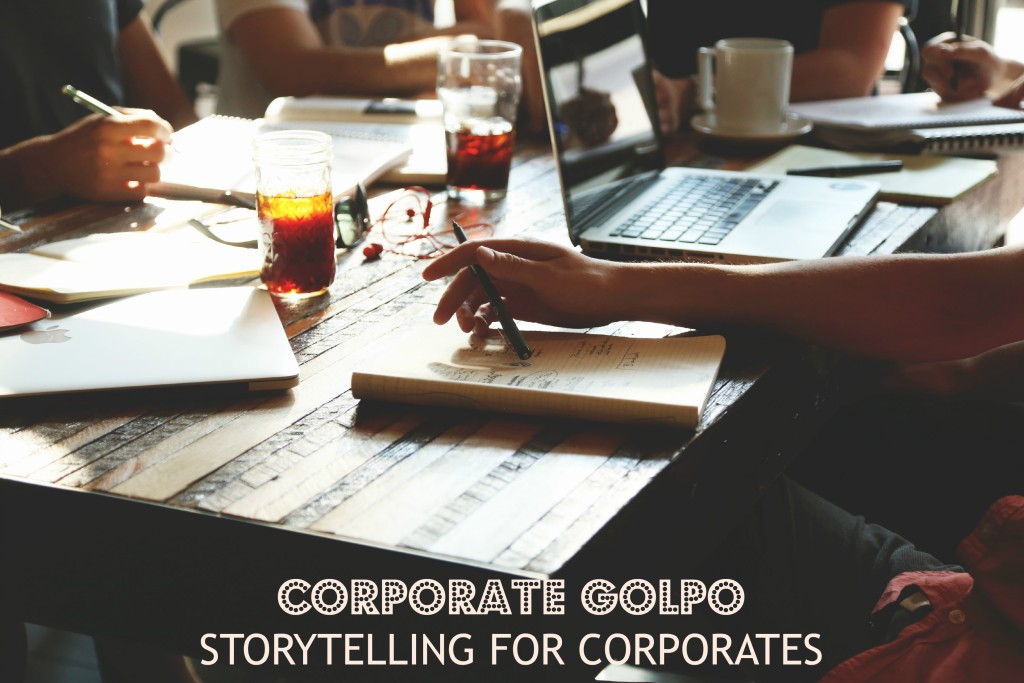 Corporate Golpo is a joint service by Your Story Bag and Strongkofee Leadership Communications. 
What is Corporate Golpo anyway? How can we help? This post is all about making Storytelling a powerful Leadership, Organizational, Business & Communication Tool.
But before that…Golpo is the Bengali word for 'Story'. It also means 'having a conversation.' Golpo or Stories are the bedrock of all communication and that is why we believe in empowering you with the right stories.