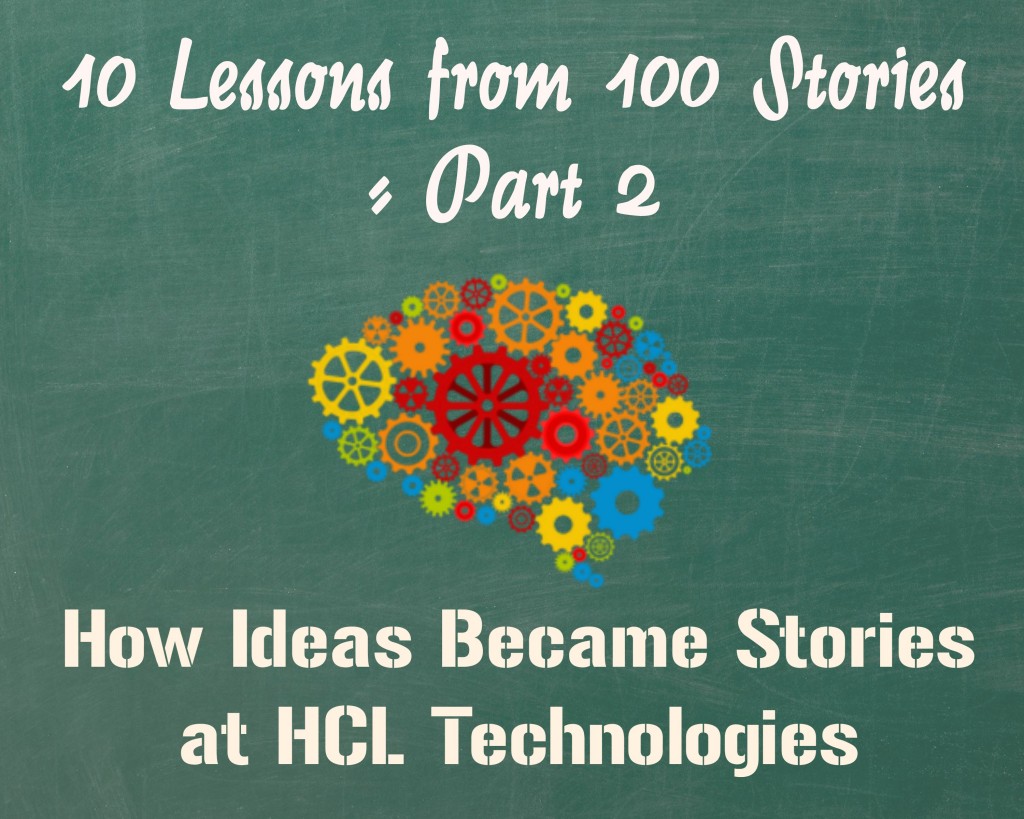 Last week I shared the top 5 lessons from telling 100 stories at HCL.
You may ask how different are these stories anyway? In an IT / ITES organization, these are all engineers that we are talking about! When I started writing this piece, I realized that I could actually write 100 lessons from 100 stories! That would mean sharing all the 100 stories!
What makes each of these stories unique is that there is a different client in every case. The complexity of the problem is different. The response to challenge, problem solving and the genesis of every idea is different.