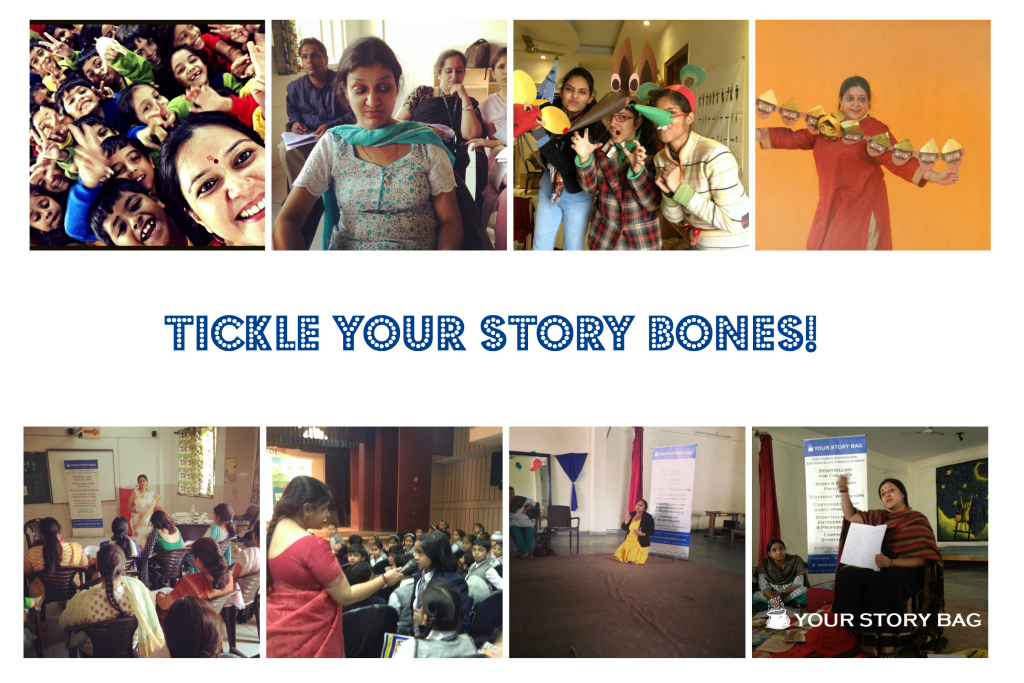 "So has your Story Bones been tickled?" I asked to a roomful of excited parents and teachers.
"Yes…yes..yessss!!" yelled back my audience.
"So where did you find it hiding in your body?" I fired the next one quickly.
There was an awkward pause. People smiled back, as if telling me that it is hidden in a secret corner of their soul, one they now know exists but cannot put their fingers to!
I looked around expectantly. Until a teacher rightfully said, "It keeps moving about!" Read More