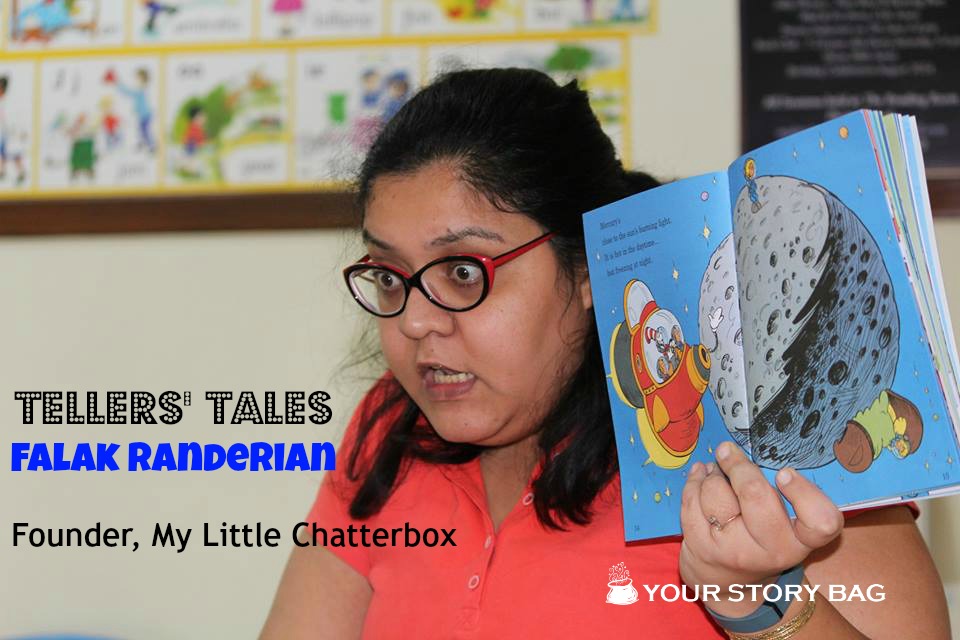 This month on Your Story Bag, we introduce a brand new section called Tellers' Tales. One of the high points of  being in this profession is that one meets several talented tellers from across the world. Some who tell stories professionally, some that do it out of their passion. Whatever be their cause, each one is a strong believer in the power of stories and in her / his own way adding a story to the great storytelling wave that we are now seeing in the world. Evidently, storytelling holds incredible significance in our world today and one of the things that we truly want to celebrate is the essence of Community Storytelling. Stories are never told in isolation, they find significance and meaning only when shared in a common space. Weaving narratives and stories as part of Tellers' Tales is just one of the ways we will do that.
We have immense respect for each storyteller and we deeply admire their work and passion that they bring to the craft. Take this opportunity to meet storytellers from near and far, know more about their work, their inspirations, their journeys, their vision and of course…their stories.
This month, we travel to the Mecca Storytelling in India, Bengaluru to meet Falak Randerian of My Little Chatterbox. 
Can you share the earliest story that you heard / remember?
Now that's a tough one for someone who does not remember my life without books and stories. I remember reading The three Billy Goats Gruff and The story of the Thirsty Crow, when I was pretty young. Both of them still hold a very special place in my heart. I clearly remember the Ladybird cover of The three Billy goats gruff I had back then.
Who was your favourite storyteller when you were a child and which was your favourite story in the whole world?
I started reading pretty early in life, because I wanted to get my hands on all the beautiful books my elder sister used to read. She used to tell me stories and read to me as well, hence obviously she was the first storyteller I connected (I wouldn't want to comment on how good or bad she was :-D). Picking a favorite would be unfair, here are just a few I loved as a child, The three Billy Goats Gruff, Jack and the Beanstalk, Pippi Longstockings, Blueberries for Sal, Little Women, Madeline… I can go on and on.
What is the story behind Falak – the storyteller? How do you think storytelling can impact the world?
I remember telling stories, making up stories and reading forever now. During my academic years, I was actively involved in storytelling, theatre and declamation. I always wanted to tell stories, but I was unsure about how. It's only when I took a break from my career and explored options I realized book reading and storytelling is something I'd love to do. For me taking people (young and old) into a different world with stories is therapeutic… When one listens to a good story it has the power to lift one's worst of moods. Stories heal, they have the power to connect people across the globe.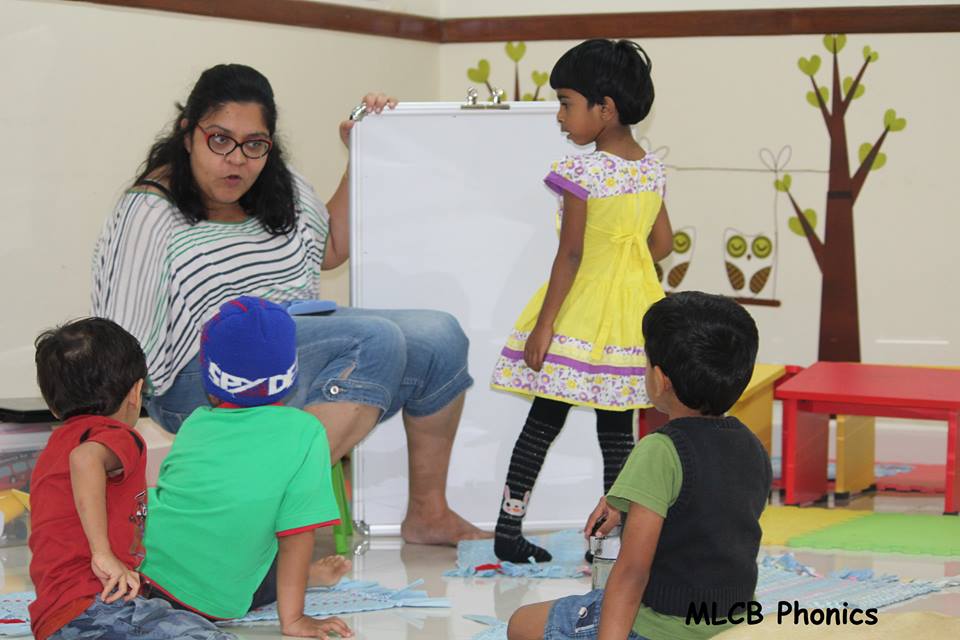 Your venture MLCB is committed to building a life-long association with books and reading. According to you how closely are storytelling and reading associated with each other?
Yes, My Little Chatterbox aims at 'Building a lifelong association with books and reading'.
Stories connect storytelling and reading, but these are quite different from each other. In storytelling, you have the power to tweak the stories and tell your own tales (obviously one needs to give due credit), body movement and props are very important, usage of space is crucial. While reading, you have to do complete justice to the author and the illustrator, you need to respect the written words, one can use props while retelling, but not while reading. Voice modulation, interaction with the listeners and expressions are crucial while telling and reading both. Telling and reading are different art forms, and a teller and reader needs different expertise.
How do you pick which story to tell? Please share something about the kind of stories that you like telling. Why do you like telling them?
I need to connect with the story I choose to read or tell, if I don't like the story my listeners won't like it either. The story might have won many awards, might have been loved by many people, but if I didn't like it, I won't tell. I avoid telling/reading stories that preach or have a message, since I don't enjoy them a lot, I guess kids get a lot of that at school.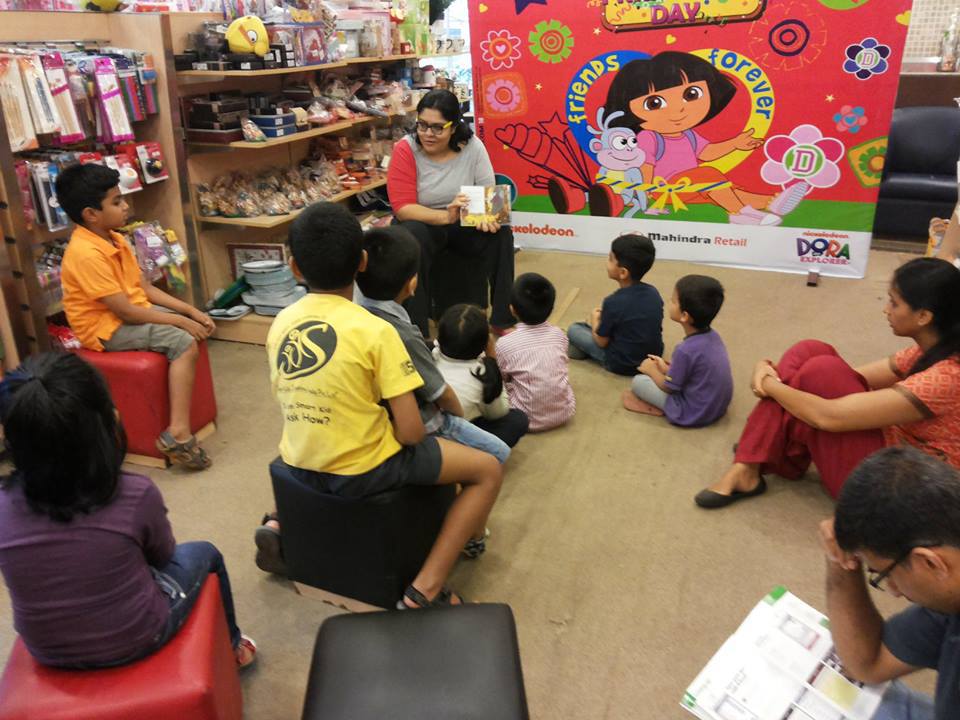 What segment of the audience do you deal with and what has been your experience of telling stories to this audience?
I'm blessed that I have told stories to people between 2-70 years. I usually read to kids and when I see them listening to me with their eyes and mouth wide open, I get my biggest reward. I tell stories to kids and adults and the response I've got so far has been amazing. Kids are more expressive, when kids hug me after a story or when parents tell me they love coming to 'Falak Aunty's book club' I feel super. With an adult audience, you can't be sure… I remember telling a story of a person's struggle with cancer (it was a true story), the response I received post that was something I'll never forget.
Who or what are the strongest influences in your style of storytelling?
I believe in creating my own style, though I learn from people around me, I always improvise and work on what I'm comfortable with… rather I'm good at. As far as storytelling goes I've learned a lot from Jan Blake, and a storyteller I've closely worked with (thanks to Bangalore Storytelling Society) Deeptha Vivekanand. If I talk about Book Reading I have learned a lot from Julia Donaldson (who also happens to be my favourite author), I love the way she reads her books (thanks to YouTube I've learned a lot from her).
You live in what I call the storytelling capital of India! What makes Bangalore such a vibrant city when it comes to storytelling. What according to you makes storytelling such a favourite pass time for everyone in the city?
The Mecca of storytelling in India has to be Bangalore. You'll find stories, story tellers and story lovers in every nook and corner of the city. Young and old love a good story in Bangalore, and that's the reason why it's become a hub for storytelling in India. Also, I would like to add, people in Bangalore don't shy away from experimenting, I have seen some amazing storytellers leave their corporate jobs and take up storytelling. People appreciate good things in Bangalore, and a good storyteller is loved by one and all.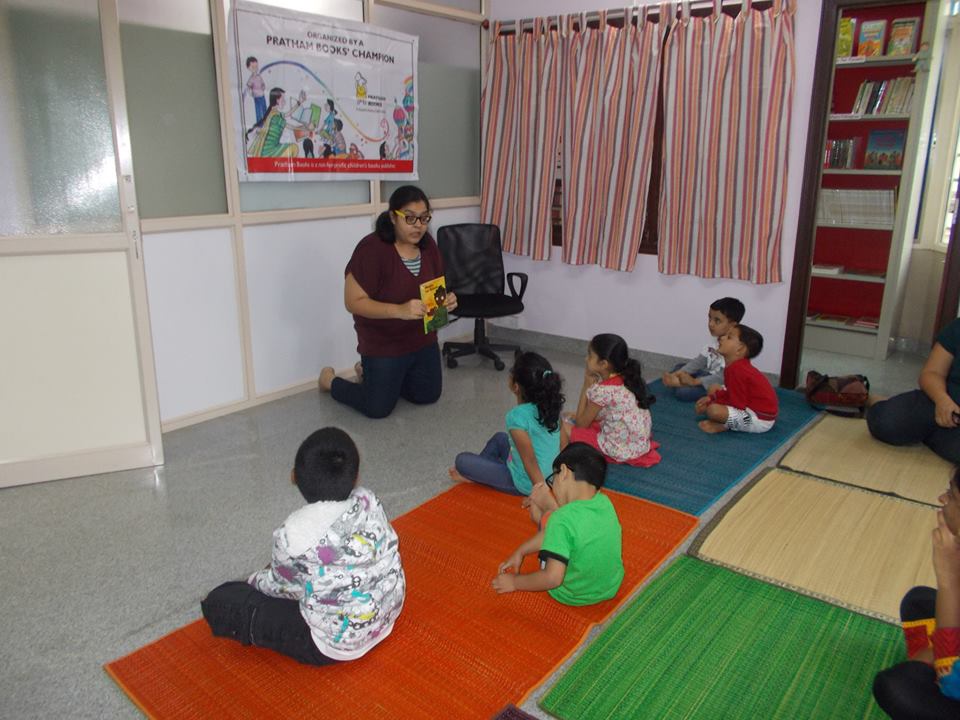 If you were to tell a story around Reading Room, what would it be like?
The title of my story will be 'A dream that came true'. That's what My Little Chatterbox and The Reading Room is. Once upon a Time, there was a little reader and she loved her books. She believed in the magic of stories and that is what she wanted to spread. She grew up, but her love for reading grew with her. She started a My Little Chatterbox & the magic of reading and books continued.
I've grown up on a good dose of books and stories. And I love getting lost in a book. Unfortunately not all kids these days get an environment where they will fall in love with books, the way I did… or many of us did. I wanted to do my share, and help kids around get hooked on to books. Reading Room is a space, where kids can come and explore books, lend books, read books and appreciate books.
What would you like to be your personal legacy as far as storytelling is concerned?
The reason I focus on read aloud and sharing books with kids is because I believe that's a niche I've created for myself. I'm more passionate about reading than telling (though I love both immensely). I want to be known as someone who did her share as far as book reading and read aloud is concerned. I'm extremely clear about that.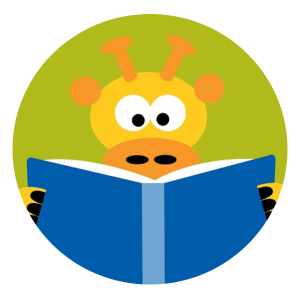 My Little Chatterbox believes in the power of reading and books. Children need activities that are fun, creative, which fuel their imagination, keeping them busy and leave potential for more. Books, do just that and more. MLCB offers the following programs for 3-10 year old children:
Book Clubs
Reading Room
Jolly Phonics program
Jolly Grammar program
 For more information, visit My Little Chatterbox and MLCB Phonics
On Facebook – My Little Chatterbox and MLCB Phonics