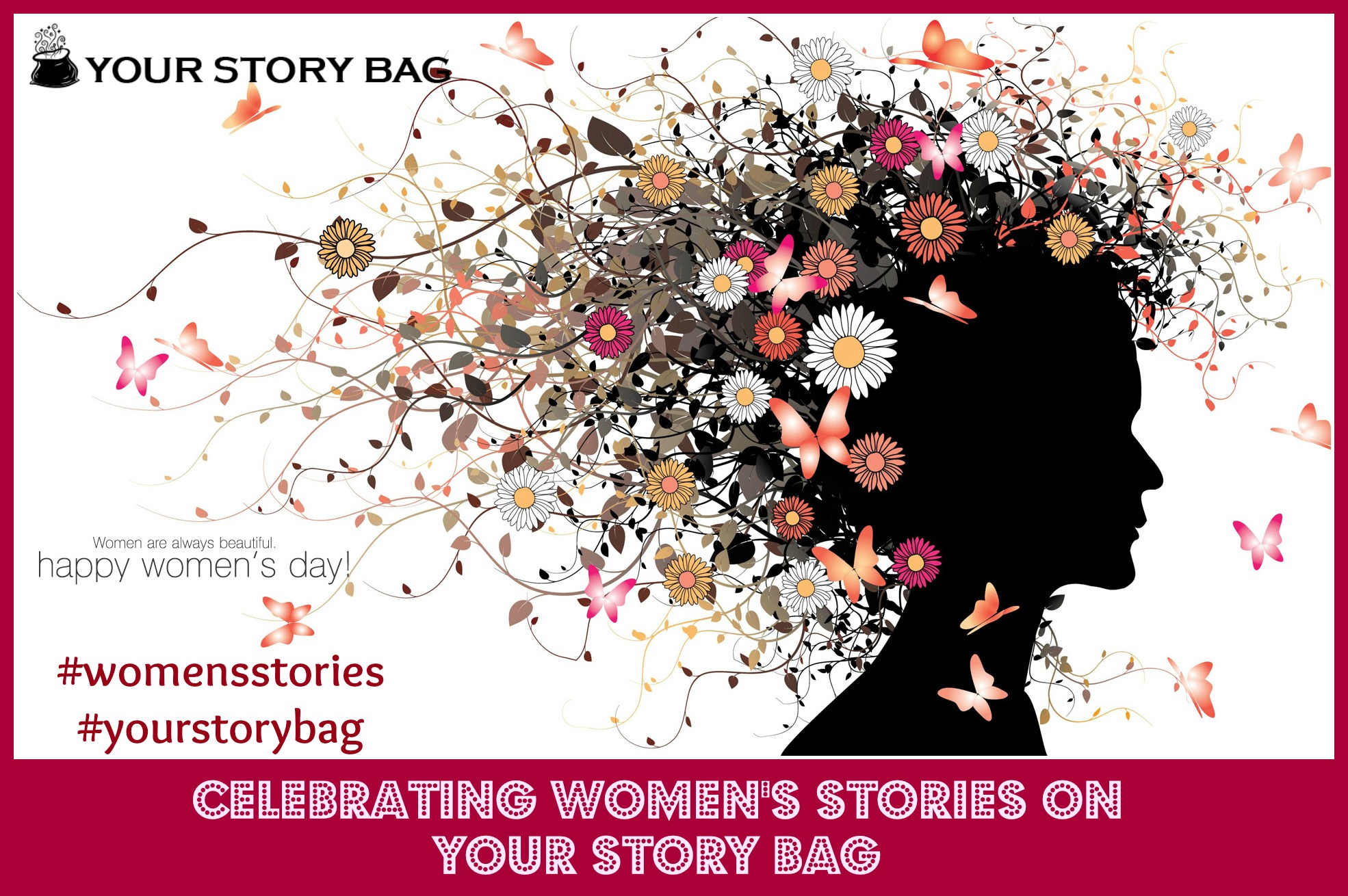 "If you had a next birth, what would you like to be born as and why"
"I am a proud to be a girl. I have grown up to watch some very powerful women in my life that includes my mothers, aunts and grandmothers. If I were to be born again, I would be born as a woman."  
It was the late 90's and India in its small towns was waking up to the glamorous world of beauty and fashion. After all, India has only recently shown the world its beauteous faces at the Miss Universe and Miss World stages! Would India's satellite towns be far behind, in breeding the next generation of beauty queens?
The industrial town of Jamshedpur had recently opened its first Nike store and for most even though the concept of professional sports wear was still very new, every piece of garment was looked at with a lot of scrutiny. Of course we had seen the likes of Steffi Graf and Monica Seles wear tennis skirts, but would any of that really sell in a small town? So while the platform was for an indigenous beauty pageant, the idea was also to showcase the sportswear line as fashion for anyone. So there I walked down the ramp wearing an ultra-short tennis skirt, very comfortable in them and never thinking twice of the claps and cheers that came as each one of us took turns to stop, turn, turn, look and walk back. Did I look at it as liberation? Perhaps not, because it was not something that I hadn't done till then. But looking back at the conservative township and our sense of fashion back then, it was all about coming of age.
As I glided through the rounds competing with some of the taller and more glamorous competitors, it was really the last round that had my parents standing up and cheering the loudest. I won the crown, my mother clapped so hard that her bracelet came undone from her hand and my father spent the following minutes crouching on his knees looking for the lost piece of jeweelry instead of watching his daughter wear the crown!
That was the beginning and the end of my modelling career. But this story isn't about the Miss Jamshedpur contest. This isn't about the back story of how my mother, even though being my biggest supporter, consoled me throughout the preparations that I may eventually lose to the taller girls. This isn't about the ugly spat that we had when I ranted at how I would never let a weakness overcome my strengths. This story isn't about my challenge to myself that I would win the contest at every cost.  Instead, this is the story of that winning answer that crowned me Miss Jamshedpur.
Clichéd as it sounds today, back then I was still unaware of the momentous wish of rebirth that I had uttered before a thousand people. Because really, until then I was largely unaware of what it means to be a woman. Sheltered and largely inexperienced of the world outside, I lived with my parents and didn't think twice of what the world expected of a woman. In my family I had grown up to stories of sacrifices made by women. Or choices that were never respected, like my mother who wanted to study but my grandfather thought it better to marry her off. Like there were stories of a rebellious grandmother who a week before her wedding jumped off the balcony and broke her hip in protest, because she didn't want to marry! My bag of women's stories was limited yet awakening. I choose the word awakening because their world was very different from mine, their choices and compulsions much unlike my own, yet their responses taught me a lot about me and something about a woman's place in the world.
But then I discovered that the concept of self as a woman, or the idea of womanhood would grow on me. To begin with I realized the existence of a social conditioning that sets into motion from the moment we are born. Luckily for me, the 'I' in me was always respected and nurtured. The study of Literature opened me towards more powerful women, both as remarkable characters that I met in pages of books and as those who created them – Virginia Woolf, Jane Austen, Alice Walker, Toni Morrisson, Margaret Atwood and several more. In our second year of college, we staged Aristophanes' Lysistrata and from playing a production on stage, it became a platform for each one of us to question the idea of sexuality and a woman's right over her own body.
Later on in life it was about being a woman demanding her rightful place at the work, or discovering the unknown persona of a mother in her. Today it is about finding like-minded women friends through social media. My understanding of who I am and what I can achieve as a woman has changed over the years. I am the sum total of all the experiences that have defined my personality. I am what I am without the baggage of what others expect me to be. I am a woman who finds inspiration from reading about other women entrepreneurs. I am a mother who looks at the journeys of several other mothers and finds comfort in knowing that I am not doing everything wrong. Or I am a woman who wears her heart on her sleeve, expressing emotions more openly than ever before.
Today as we debate over India's Daughter and the phenomenal story of one woman who raised the consciousness of a nation. One story that broke a silence and this time even thwarted consumerist celebration of Women's Day. It just goes on to show that one story can evoke very strong reactions, over and over again.
What does being a woman mean anyway? Just how powerful is a woman's story? Is it really very different from a man's story? Why do we celebrate women only to be threatened by her and inflict violence on her? Or do women's stories inspire women alone?    
I am a storyteller who is acutely aware of the powerful force of women's stories.
All through March Your Story Bag will be celebrating International Women's Day by curating stories of women that have touched each one of us. Today I want to add more stories of powerful women who add to my (and everyone's) belief that wanting to be a woman is a powerful wish.
Come and share a story / anecdote / experience with Your Story Bag. 
One can look at it in several ways:
1)         Real women who you have known
2)         Women you have admired – someone known to the world or otherwise. Share her story.
3)         Women you wish you had known and why
4)         How does it feel to be a man in a woman's world (only for men!)
5)         Stories of women's stories you have watched on celluloid, music or theatre. What did you like about them and their body of work>
6)         Women characters in Literature that you have loved and why.
7)         Your personal story of womanhood – recall a moment in your life when you were acutely aware of your womanhood.
8)         Is Women's Day overrated? A personal story that endorses the view.
9)         Photo stories – Want to share your family album with readers? Share a photograph and the story of the women in it.
10)      How are women's stories different from men's stories?
This Woman's Day, I share one of my absolute favourites with my readers. A wonderful and inspiring poem by Maya Angelou.
Phenomenal Woman
Pretty women wonder where my secret lies.
I'm not cute or built to suit a fashion model's size
But when I start to tell them,
They think I'm telling lies.
I say,
It's in the reach of my arms,
The span of my hips,
The stride of my step,
The curl of my lips.
I'm a woman
Phenomenally.
Phenomenal woman,
That's me.
I walk into a room
Just as cool as you please,
And to a man,
The fellows stand or
Fall down on their knees.
Then they swarm around me,
A hive of honey bees.
I say,
It's the fire in my eyes,
And the flash of my teeth,
The swing in my waist,
And the joy in my feet.
I'm a woman
Phenomenally.
Phenomenal woman,
That's me.
Men themselves have wondered
What they see in me.
They try so much
But they can't touch
My inner mystery.
When I try to show them,
They say they still can't see.
I say,
It's in the arch of my back,
The sun of my smile,
The ride of my breasts,
The grace of my style.
I'm a woman
Phenomenally.
Phenomenal woman,
That's me.
Now you understand
Just why my head's not bowed.
I don't shout or jump about
Or have to talk real loud.
When you see me passing,
It ought to make you proud.
I say,
It's in the click of my heels,
The bend of my hair,
the palm of my hand,
The need for my care.
'Cause I'm a woman
Phenomenally.
Phenomenal woman,
That's me.
If you loved the poem, hear Maya Angelou's wonderful rendition of it: