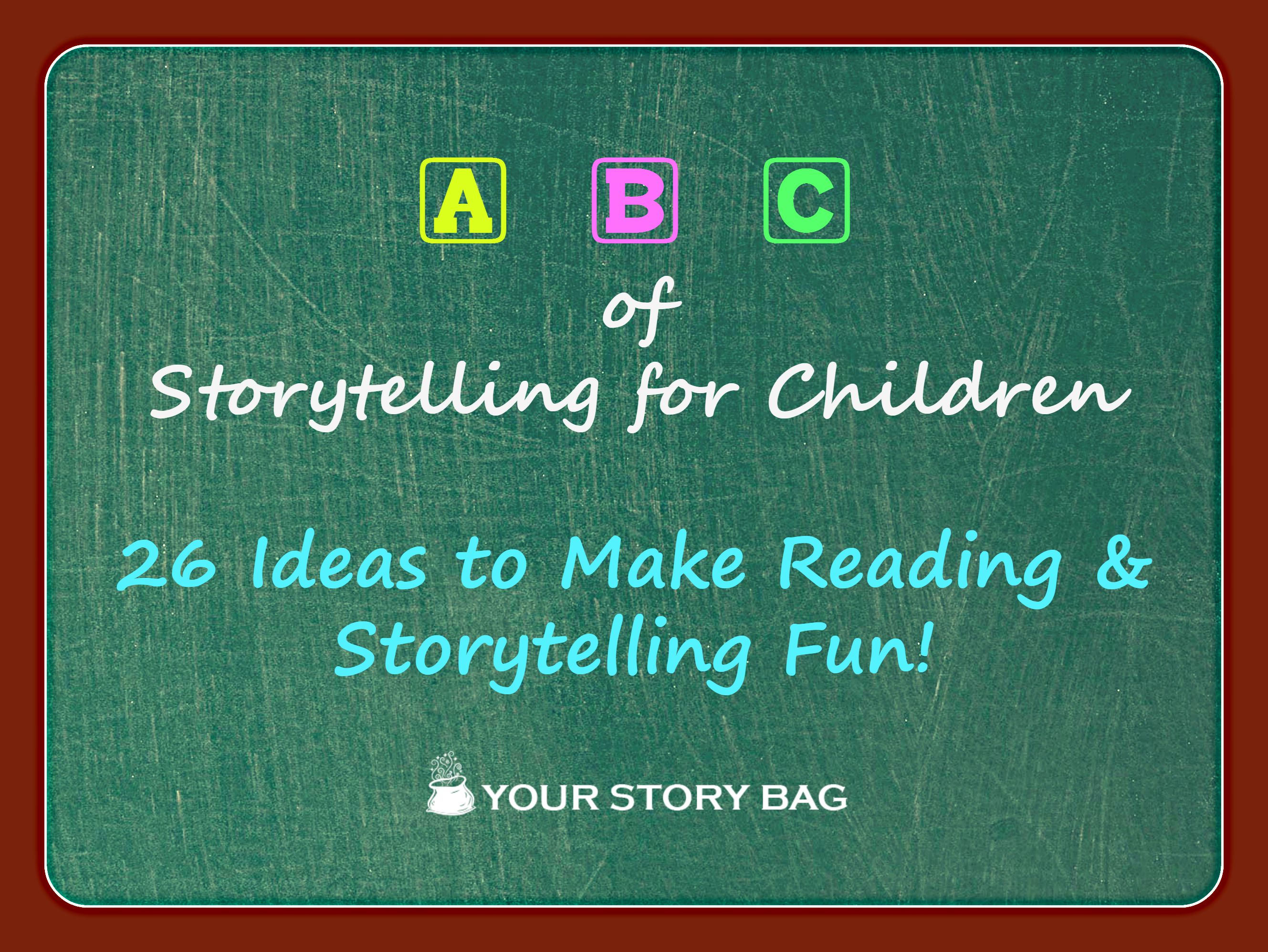 Tiny Fingers, Busy Feet
They Go Tap, Tap, Tap & Swing To The Beat
Pick A Book, Read A Story
We'll Raise A Reader Together, Mommy Don't You Worry!
And that's what the Busy Bubs Happy Mums Program promises to mothers. But then is 'reading' or the effort to raise a reader only the mother's? Like everything else that falls in the mommy's kitty, and everything else that daddy happily shares, the journey towards books and stories must be happily shared between parents. I started reading to my son when he was barely 2 months old, and I often regret why I didn't start earlier! Don't pop those eyes, yet…but let me explain.
One, because I had deprived my adulthood of 15 years the beauty of Children's Literature! Back in the day, we had limited options as far as Children's Books were concerned, and we didn't have access to such beautiful picture books! So much so that the ocean of literature out there makes me wonder why don't they offer a B.A degree in Children's Literature? I would have been happy to replace Shakespeare with Shel Silverstein or Toni Morisson with Neil Gaiman!
Secondly, because it would have helped the father-of-the-child (who is not much of a reader himself) to acclimatize himself to being surrounded by Children's Literature. It would have also helped him adapt to his new role as a parent, juggling a book and a diaper with equal ease!
This post is not really about parenting or the importance of reading and storytelling to a child. Let us assume that you are willing to invest in the journey of raising a child surrounded by books and stories. This post therefore is really about the ways you can make reading and storytelling an enriching experience for you and the child.
My personal journey through the world of books, stories and storytelling has multiple narratives, each revealing a different persona. First, there is the self…I am a keen reader myself and I have a special bond with Indian Writing in English. Now of course, my personal reading often struggles with all the amazing children's books that I read. Then there is the parent who is raising a reader, and making it a bond between us. We have pretty intense discussions about the books we read and I hope I have a buddy in him even when he grows up! We use stories to handle tantrums, to explore our world, and ask questions. We discover expressions, emotions and life through stories. And finally there is the storyteller in me who is driven with a purpose to make audiences experience storytelling and help them harness its power.
So therefore, in order to reach out to as many children as possible through storytelling, I want to help YOU (maybe a parent, grandparent, teacher or story enthusiast) enjoy the process of reading and storytelling to children.
In this 5-part series of A-B-C of Storytelling for Children I am putting in my own experiences as a reader, parent and storyteller, to help you tell better stories.
Are you ready?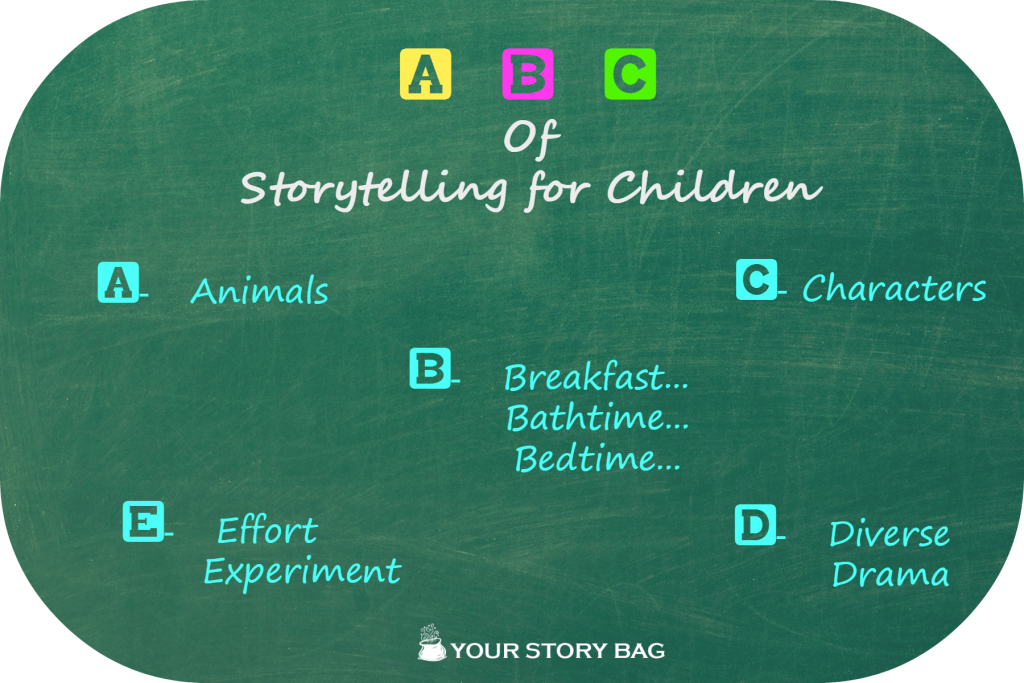 A for Animals
The choice of the book is always a point of concern. Given that bookstores are dying, I often wonder if the next generation will ever go into a bookstore to relish the tactile joy of books. I am a great believer of allowing a child to pick his/her own books. However, if you are a first timer, or want to make a 'safe'' choice, then pick a book with animal characters. It is simple, when in doubt, pick animal stories. Animals are likeable characters and children love them.  The steady formula coming from the Panchantra, to Aesop Fables, classic tales to modern day beauties like the Library Lion, The Tiger Who Came To Tea or The Gruffalo all rest on the steady shoulders of animal characters. The animals may live in their own world mimicking ours, or they may even interact with humans, making the exchange more attractive. Whatever be the formula, I have never found a child question the rationale of having animals that talk.
B for Breakfast – Bathtime – Bedtime
When is the right time to read a book? Or what is the best time of the day to tell a story?  My child is never attentive, every time I pick a book he runs away! I haven't quite figured the perfect time!
The answer to these questions (that I often get asked) is 'Any time'! If you want to read a book, begin at the breakfast table. Tell a story when the child is in the tub / shower. Read a book in the car. Continue the story while waiting for the bus. Weave it into playtime, making up stories with toys and random objects in the house. Continue telling a story at bedtime just as your child blinks into story-land. Any time is good time for storytelling, so don't think twice! As you get on with it, you will realize how easily meals are gulped, how effortlessly falls are forgotten, or the hurt of a toy being broken is overcome. The child will look for comfort in stories, much like your hug and peck on the cheek.
C for Characters
Choose your characters wisely. From ghosts and spirits to thieves and monsters, children's literature has diverse characters. Many a time stories address real fears that children face, for example, Lemony Snicket's The Dark addresses the fear of darkness in children so beautifully. Even though he wasn't scared, my little one cuddled up to me when we read the book for the first time, but as the story progressed, he got comfortable with 'dark', not just in the story but also otherwise. In books you may come across characters that scare a child. So take the opportunity to talk about the negatives and have a discussion around them. Equally interesting is the process of finding parallel characters, where the principal character in the story mirrors your child in many ways. So we read books to get comfortable with the idea of 'starting school', and before that we read books to get 'potty trained'!  Yup…I have done it all, and so can you!
D for Diverse / Drama
Don't restrict yourself as far as reading to children is concerned. Use books as a threshold to explore the world. So we have books and stories from Africa, Germany and Singapore. We have a book that has 4 versions of Snow White & The 7 Dwarves, an Albanian, a Mozambican, a Turkish and a German. We read stories about different festivals, tribes and cultures in India. We read books about Native Americans and slavery. The more diverse your reading list, the better it is for the child, so go out an pick a theme that may be alien to you, one that will reveal a world all so new.
D is also for Drama, because stories are so full of them! There are myriad emotions and expressions hidden between the lines. Spot them, feel them & express them! Reading with emotions comes very naturally to me so much so that even when I am not reading aloud, I am reading with full emotions in my mind! I have used the dramatic trope several times to draw reluctant listeners to a book. Read a book (the way it is meant to be actually read), use your voice and expressions to dramatize it and no matter what, a child will be compelled to sneak up to you and see what's all the fuss about! It has always worked with me and it can work for anyone!
E for Effort   / Experiment
Yes, reading and storytelling everyday will take some amount of effort. In fact, not just some, but quite a lot! Your child may get bored after a few days and will want new books. You will have to work doubly hard to make the old books alluring for the child. Do children outgrow books? I feel they never have to as long as you find new things to discover in a book! As they keep piling, the books will require bookshelves. Once you start building bookshelves you will realize that you are running out of space! You will need more, not to forget the dust you will have to keep away! You may want to take a membership of a library. Once you exhaust the ideas, you will have to find book-related events in the city. A storytelling class perhaps? Or you may want to explore story-extension activities like drama, art and creative writing. And most importantly, you may go bankrupt! No, actually you will go bankrupt! So you have to work doubly hard to make sure you put the next book on the table!
Reading and Storytelling builds listening skills in children. Therefore bring in innovative experiments to indulge the bookworm. Test the Story Sense (the innate ability in a child to predict what comes next) or ask for an alternate ending of the story. Fractured tales, Tandem Storytelling, Mime are just some of the ways to experiment with the storytelling form. The more you experiment, the more you will challenge your child's understanding of what is the 'true' story. It will also help your child to accept the possibility that stories don't have to be accepted for the way they are told. Stories are all about possibilities…so push the envelope and help the kids learn to play and experiment with the story form.
Storytelling is for everyone…for parents, grandparents, care-givers (yes, even your child's Nanny can be taught to tell stories) and teachers (they cannot get away with not telling stories). Not much of a storyteller, are you? Well, then you haven't found your story bone yet, and maybe it is time to get it tickled! All it takes is an earnest effort to make reading and storytelling fun and engaging…and for everything else there is enough help at hand.
Read all posts in the series ABC of Storytelling for Children.
Did you enjoy this post? Do you have more suggestions for the ABC series?
Send in your suggestions, and if we like them, you win a **FREE ** Story Session at the Your Story Bag Studio.
P.S: Only applicable for Delhi/NCR Residents